Key Dates
Submissions: 1 January – 1 February
Shortlist announced: June 2024
Winners announced: September 2024
Publication: Spring 2025
Judges
Bhanu Kapil
Tom McCarthy
Elizabeth Price
Prizes
£3,000: book-length publication
£2,000: short form publication
---
The Prototype Prize is a new, biennial prize for published or unpublished writers and artists working at the intersections of different literary and artistic forms. The prize, which is open only to writers or artists resident in the UK or Ireland, awards £3,000 plus publication by Prototype to the best book-length project, and a second prize of £2,000 plus publication by Monitor Books to the best short-form work. Both prize-winners will also have an excerpt of their work published by frieze. The judges for the inaugural prize are Bhanu Kapil, Tom McCarthy and Elizabeth Price, who will work alongside an editorial board from the publishers.
Fiction, poetry and non-fiction prose are all eligible, with no restrictions on style, form or subject-matter, with interdisciplinary approaches particularly welcomed. We welcome submissions of work that interrogates the boundaries of established formal, narrative and genre conventions. We request text-based work that can appear on the printed page, and are also interested in work that might be extended into other media, such as film, audio, exhibition or performance. Submissions are open to individuals and collaborative projects (see terms & conditions below).
The guidelines of the prize, and the type of work that is eligible, are intentionally open and imprecise, to reflect the wide-ranging possibilities of the kind of work we are interested in. A look across our back catalogues, and the work of our carefully chosen judges, is perhaps the most helpful guide.
A shortlist will be chosen by the judges and announced in June 2024, and the two winners announced at an event at the South London Gallery in September 2024, with both books published in spring 2025.
As a publisher committed to providing a home for hybrid and free-form contemporary works that often resist definition, we have first-hand experience of the challenges of supporting writing that sits between traditional publishing categories. We also know that there are many artists and writers working on exceptional projects that deserve publication, and the Prototype Prize aims to find and give a platform to the best examples of this work, and to offer its authors support through the completion of the writing process, to the editorial, design and production, and publicity stages.
Submissions will initially be read by an editorial board from Prototype and Monitor Books, with a longlist passed to the judges, from which the shortlist and winners will be selected.
The Prototype Prize is being run in conjunction with an adjacent development programme in partnership with New Writing North, supporting under-represented and emerging writers and artists through a 6-month long scheme consisting of monthly seminars with leading practitioners, and editorial development and group feedback sessions, applications for which have now closed. Applicants to the development programme are also welcome to apply to the prize.
Please note that the deadline for submissions is 23:59 on 1 February. No late entries will be accepted so please allow yourself enough time and don't leave it until the last minute.
The Prototype Prize is supported by Shane Akeroyd, Sadie Coles and Emmanuel Roman, and by public funding from Arts Council England.
---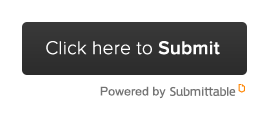 ---
Terms & Conditions
Please read the Terms & Conditions of the prize carefully before submitting. For any queries not answered below, please email admin@prototypepublishing.co.uk with 'Prototype Prize' in the subject line.
The Prototype Prize is open to published and unpublished writers and artists residing in Great Britain and Ireland only.
The prize is free to enter.
Entrants should submit a proposal and a completed manuscript to one of two categories:

book-length project (suggested minimum length 25,000 words)
short-form project (suggested length 3,000 words)

Applicants will be asked to upload two files: a proposal and a completed manuscript.
Proposals should be double-spaced, 12pt, and in PDF format. The proposal should include a short covering note including your contact details, your name and the title of your proposed publication. The proposal should also outline the concept, style, scope, structure and form of the publication, and should include a synopsis and outline, a word/image count, and a biographical note.
Manuscripts must also be submitted as PDF files, though the format can vary depending on the nature of the project. Due to the timeframe of the prize, and to give us a full impression of the work, we are requesting sufficiently completed manuscripts, rather than samples, but there will be an editorial process, and the final publication may end up being different to what is submitted.
If you feel your manuscript is substantially complete but further work is yet to come, please provide an outline of the projected material in your proposal and a timeframe for completion (see FAQs).
You will be asked to tick a box to indicate whether you are submitting work for the book-length prize or the short-form prize.
You may submit manuscripts under consideration with other publishers at the time of submission, but must notify us immediately if the manuscript is accepted elsewhere.
The proposal must be original to the author(s) and no more than 10% of the final book may have been previously published elsewhere.
Collaborative and co-authored entries are accepted. Biographical notes for each author must be included in the proposal, along with an outline of the collaborative process. The prize money would be split equally between the co-authors.
Anthology proposals will not be accepted.
Entries should be submitted via our online Submittable portal. If you have any accessibility issues, please contact us via admin@prototypepublishing.co.uk, and we can assist you with your application.
All entries must be original work and must not infringe upon the rights or copyright of any person or entity. Copyright clearance must be confirmed for any material included which is still in copyright.
Writers with existing contracts for other publications, or who have previously held contracts, are welcome to submit.
Writers who have published writing in books, magazines and journals are eligible to enter.
Writers/artists may submit only one proposal for each iteration of the prize.
The proposed work must be written primarily in English, though proposals which include some translated work (no more than 20%) will be considered.
Submissions must be made by the author/s of the proposal and not by any third parties.
There are no age restrictions.
Submissions from writers residing outside of Great Britain and Ireland will not be considered.
A meeting will be organised with all shortlisted writers to discuss their proposal before the award of the prize.
Unsuccessful entrants will not be contacted and no editorial feedback will be offered.
The decision of the judges is final and no correspondence will be entered into regarding the judging process.
Prototype Publishing and Monitor Books will have the exclusive world rights to publish the winning books but reserve the right not to publish.
Only submissions received via Submittable by 23:59 (GMT) on 1 February 2024 will be considered.
Only submissions which meet all Terms & Conditions will be considered and by entering this prize, each entrant agrees to be bound by these Terms & Conditions.
---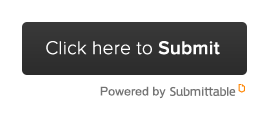 ---
FAQs
> Do I submit just a proposal or a proposal and a manuscript?
Submissions to both categories of the prize should include both a proposal document outlining the work, plus a full manuscript. Please see below on what to do if your manuscript is incomplete.
> Does my submission have to be finished and ready for publication?
We anticipate that the winning projects will enjoy a robust editorial process prior to publication. Therefore the manuscript may change significantly after winning the prize and through the editorial and design stages. Editors will support the winners through this process.
If your manuscript is ready for submission, it should be substantially complete, and give a very good sense of the overall project. However, you may feel that there are elements that are incomplete or not yet fully realised. If so, please provide details of the work to come and a timeframe for completion in the proposal.
> Can I submit translated work?
Translations of existing work will not be accepted, as we are looking for new projects. However, translation (or working between languages) may be a conceptual component of the submitted manuscript (for example, a collaboration between two authors working in different languages).
> Can I submit work that has been self-published, online or in print?
We are not accepting work that has already been published (including self-published work). Our guide states that no more than 10% of the manuscript has appeared previously. If more than this has technically been published, yet you feel the work has been revised significantly or its context is substantially altered, please state the details in your proposal/outline.
> How do I decide which category my work proposal should be entered for?
The Prototype Prize has two categories: book-length projects and short-form projects. As we are welcoming work across genres — both prose and poetry, and potentially including visual material — it is difficult to prescribe a set word or page limit that might distinguish these categories.
Please note that our suggested word-counts depend on the genre of work you're submitting. We suggest submitting to the short-form category if your project is up to 5000 words of prose, or 3000 words of poetry.
Monitor's short-form publications are usually 32–44 printed pages, 2500–5000 words. Suitable projects may include poetry pamphlets, single essays, short fiction, visual pieces, or hybrid work.
For the book-length project, we would typically expect at least 25,000 words of prose, a full poetry collection, or a minimum of 80 pages of mixed media work.
It may also be a question of content, and what feels right for the project. If we think your work might be better suited to a different category, we may suggest so.
> What formats do you accept?
Proposals should be double-spaced, 12pt, and in PDF format. The proposal should include a short covering letter including your contact details, your name and the title of your proposed publication. The proposal should also outline the concept, style, scope, structure and form of the publication, and should include a synopsis and outline, a word/image count, and a biographical note.
Manuscripts must also be submitted as PDF files, though the format can vary depending on the nature of the project.
> What is the deadline and will you consider late submissions?
The deadline of 23.59 (GMT) on 1 February 2024 is final, and late submissions will not be accepted. Please aim to submit in good time.