Founded in 2019 by Jess Chandler, Prototype is a publisher of fiction, poetry, anthologies and interdisciplinary projects. With an emphasis on producing unique and beautiful books, we are committed to championing the work of new voices in free-form contemporary literature.
Prototype is committed to creating new possibilities in the publishing of fiction and poetry through a flexible, interdisciplinary approach. Each publication is unique in its form and presentation, and the aesthetic of each object is considered critical to its production.
Through the discovery of high quality work across genres, Prototype strives to increase audiences for experimental writing, as the home for writers and artists whose work requires a creative vision not offered by mainstream literary publishers.
In its current, evolving form, Prototype consists of four strands of publications: (type 1 // poetry) / (type 2 // prose) / (type 3 // interdisciplinary projects) / (type 4 // anthologies) including an annual anthology of new work, PROTOTYPE.
Prototype also has two associated presses, which function as imprints: Test Centre, which Jess ran with Will Shutes from 2011–18, and House Sparrow Press, which Jess continues to run with Gareth Evans. For more information, and to browse titles from these presses, click here.
Jess Chandler: Publisher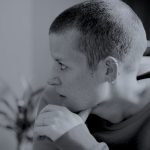 Jess Chandler founded Prototype in 2019. She was a co-founder of Test Centre, which ran from 2011 to 2018, publishing innovative works of poetry and fiction. She also co-runs, with Gareth Evans, the imprint House Sparrow Press. She has worked as an editor at Reaktion Books, and used to work as a researcher and producer on factual television programmes. She is also the Digital Editor of Poetry London. Jess has extensive experience editing and publishing a range of books, from fiction and poetry to illustrated art books, literary biography, history and philosophy, specialising in poetry and hybrid, multidisciplinary works. Jess has been invited to give talks and seminars at institutions including Glasgow School of Art, Birkbeck and the Royal College of Art, and has been a tutor at the Poetry School. She is also a cellist, and lives in London with her partner and their two young children.
Robert Greer: Marketing & Publicity Coordinator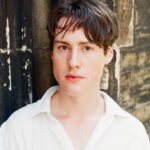 Robert Greer joined Prototype as Marketing & Publicity Coordinator in September 2021, following 5 years of work across the literary world. Before joining Prototype, Robert had worked for more than two years at literary communications agency FMcM Associates, where he worked on projects such as the British Book Awards, Rathbones Folio Prize, Sunday Times Young Writer of the Year Award, Cundill History Prize and the Polari Prize, alongside many other publicity and marketing campaigns for authors and publishers. Before working for FMcM, Robert had also worked for literary journal The London Magazine as Marketing Executive and Online Editor, and before that, he worked for Desperate Literature in Madrid, where he co-founded the Desperate Literature Short Fiction Prize. Outside of publishing work, Robert also writes about books for the Idler, History Today, and elsewhere.
Astrid Alben: Commissioning Editor for Literature in Translation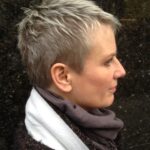 Astrid Alben is a poet, translator and editor, and joined Prototype as Commissioning Editor for Literature in Translation in November 2021. Before joining Prototype, Astrid worked as CEO of the Poetry Translation Centre and was artistic director of PARS, a arts and sciences organisation she co-founded at the Rijksakademie voor beeldende kunsten in Amsterdam. The anthologies she edited on light, elasticity, and ice are published by Lars Müller Publishers. Astrid has worked as a curator for Parsons School of Design in New York and before that she was head of production at Saatchi & Saatchi Amsterdam. Astrid was awarded a Wellcome Trust Fellowship for her pioneering work across the arts and sciences in 2014. She is a Clore Fellow and the chair of Poetry London. Her work is widely published, including in the TLS, Granta and by Prototype.